According to representatives at the Air Protection Branch of the Environmental Protection Division of the Georgia Department of Natural Resources, the only vehicles that qualify for the Alternative Fueled Vehicle License plate in the state of Georgia are those rated as "Zero Emissions".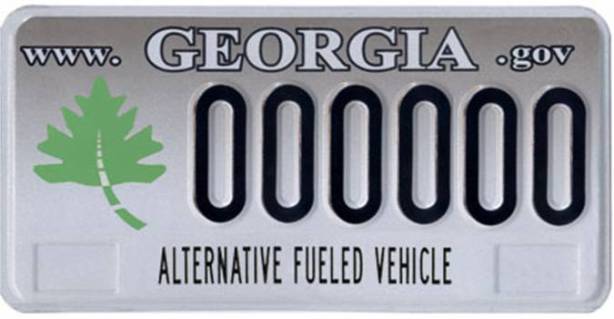 The Chevy Volt qualifies for alternative fuel vehicle tag and you can download the alternative fuel application here.
The other vehicles that qualify for the alternative fuel tags will be listed here as we are in the process of gathering the most current list as of August 11, 2013. The list will include the Chevy Volt, Flexfuel vehicles, and fully electric cars. 
Benefits of Qualifying for the Alternative Fuel tags:
Unrestricted use of the HOV lanes in Georgia, regardless of the number of people riding in the vehicle
No annual emissions test required

Spread the word about Alternative Fuels

Help Reduce Smog in Atlanta



If you use an E-85 Flex fuel vehicle, and are having trouble finding fueling stations, check out our handy
map
!